First looks, or when a couple sees each other before the marriage ceremony, have grown in popularity over the past few years. Blame it on the instagram? A rebellious millennial attitude? Whatever the reason, hordes of folks are ditching the tradition and seeing each other for the first time before the ceremony in unique and fun ways – sometimes alone and sometimes surrounded by their besties and fam.
We personally did a first look at both of our weddings (yes – we eloped before our big wedding), and while we love for our couples to do first looks for a few reasons, it's a complete and total personal decision. We'll never pressure our couples one way or the other, but will suggest that they educate themselves and plan their wedding with conviction.
To help your decision process, here's a few reasons why you should or should not do a first look at your wedding.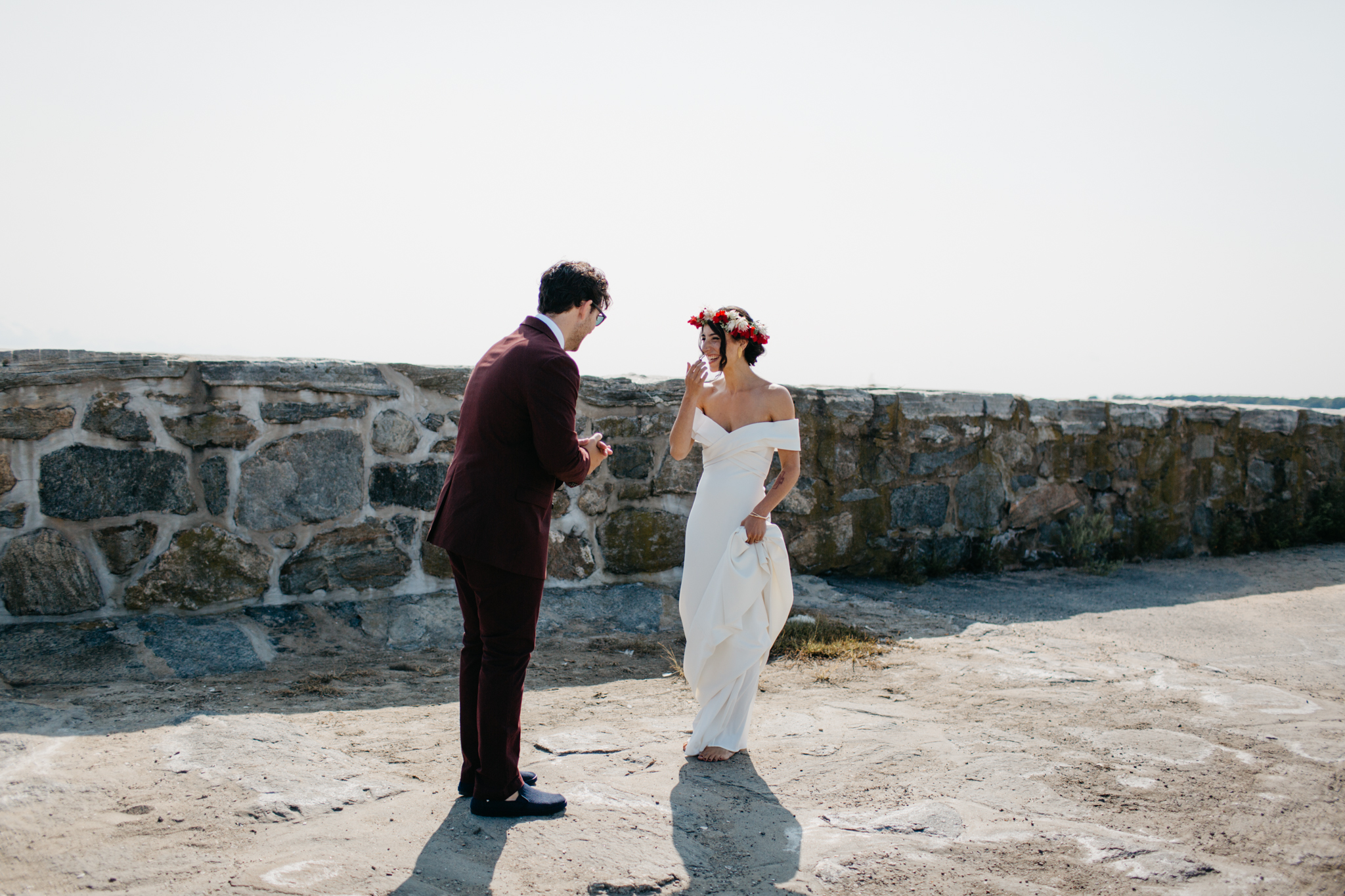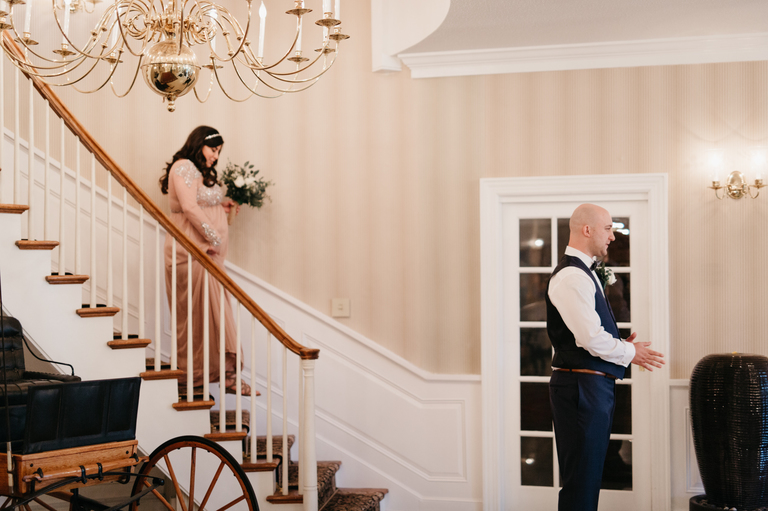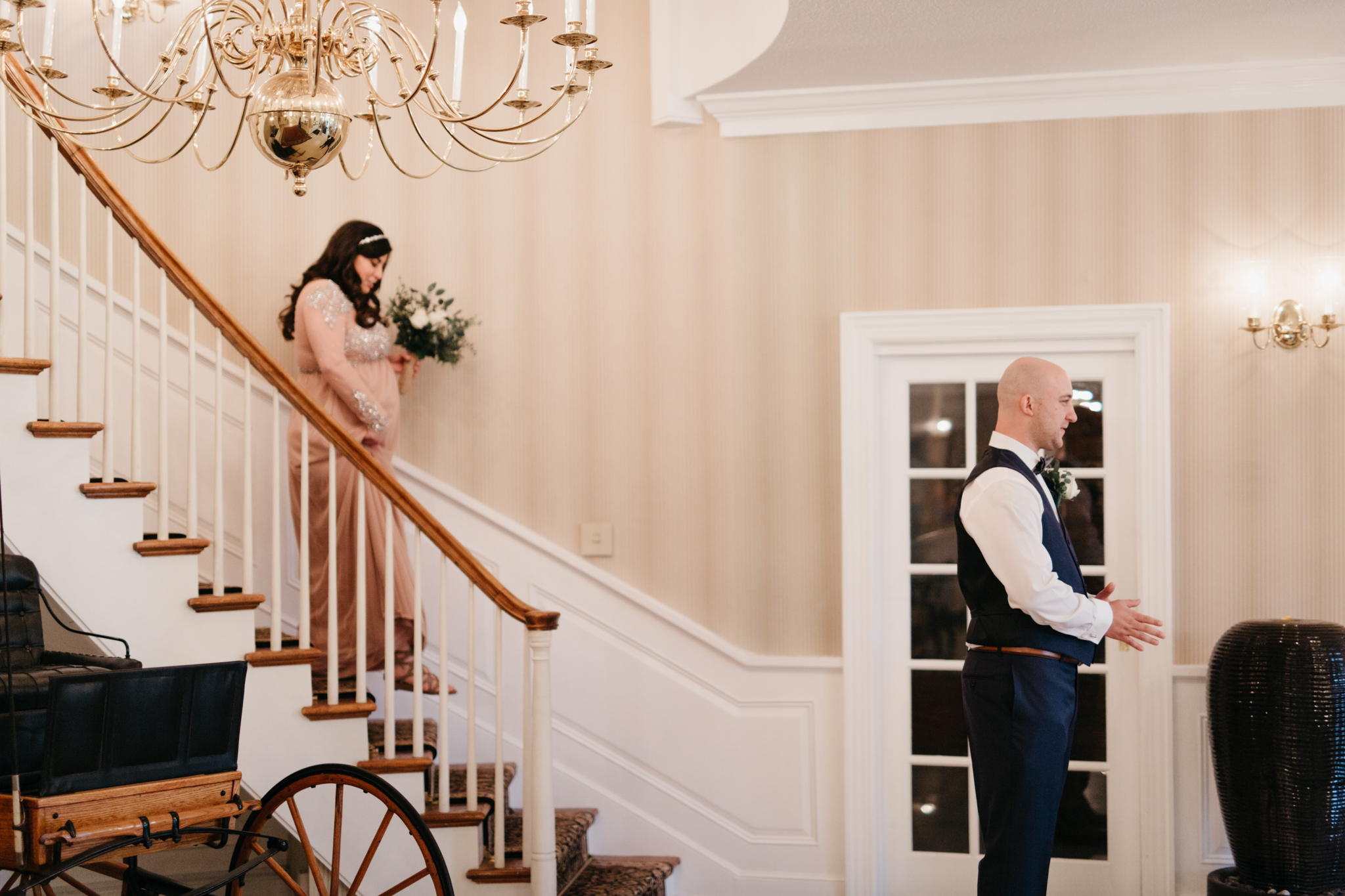 Reasons you SHOULD do a first look:
Sacred alone time together: Oh boy. Alone time on your wedding day is precious. It helps slow it all down [grab our free guide here to learn more about that]. Those 15-20 minutes where it's just you and your photographers [or not…we won't be offended if we're not invited] is a great chance to catch your breath, find your bearings, and remember why you're marrying each other in the first place.
Get all the formal pictures out of the way: This is one of our favorite reasons to do first looks. By the time you're dressed and ready, so should all your family and bridal party be. That means they're ready for pictures. As soon as the ceremony is over, people scatter for cocktail hour. If you get all your formal family and bridal party photos done before the ceremony, that means less "where's Grandma!?" and people-wrangling (most likely, drunk-people-wrangling).
Enjoy your cocktail hour: This is the greatest part. All those hors d'oeuvres you spent months planning will finally be yours to eat in real time! In addition, we generally deliver more photos to couples who do first looks because we can capture all the cocktail hour candids and you mingling with your guests in wedded bliss.
Release any nerves: Oh boy am I a wreck without Alex as my rock. We've seen it happen over and over again – our couples are nervous wrecks and are just ready to see each other. This is why you're marrying each other right? To be together always? Why wait?
Add a sense of casualness to a formal gathering: Who doesn't want both a black tie affair AND a chance to relax a little? We've seen the most dressed up couples meet each other in the woods before the ceremony and it just creates a calm and casual atmosphere, even though everyone is still looking fly as hell!
Check each other out: When you have that moment alone to really take each other all in, it's priceless. You can't really pause at the altar and say "DAYUM GIRL!" and make her spin around to check out every angle. Or if you're having that kind of wedding, invite us for sure!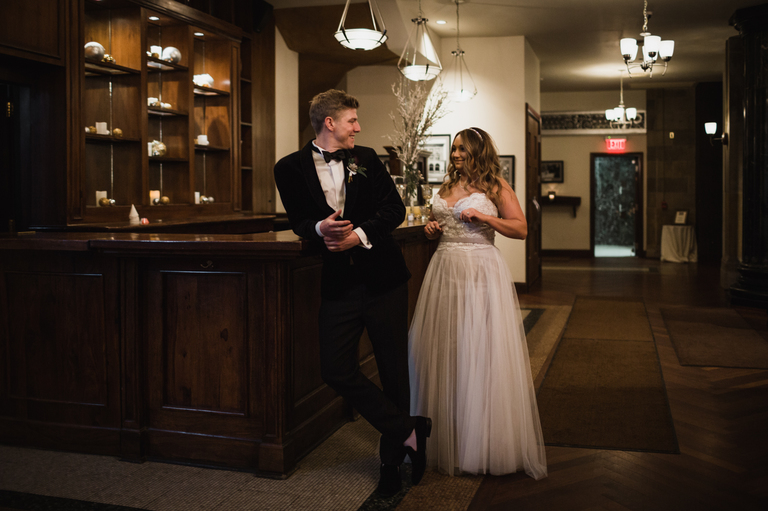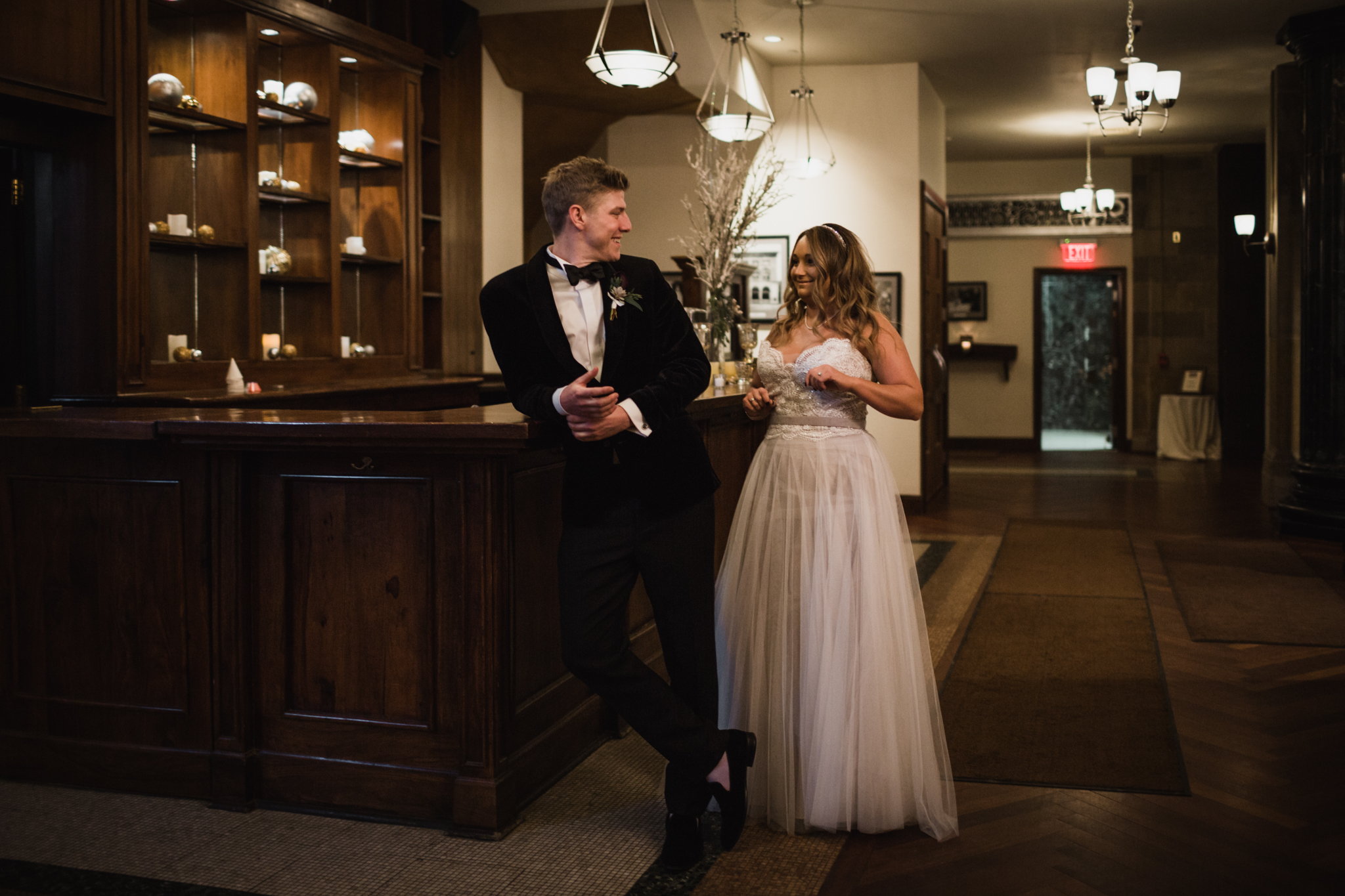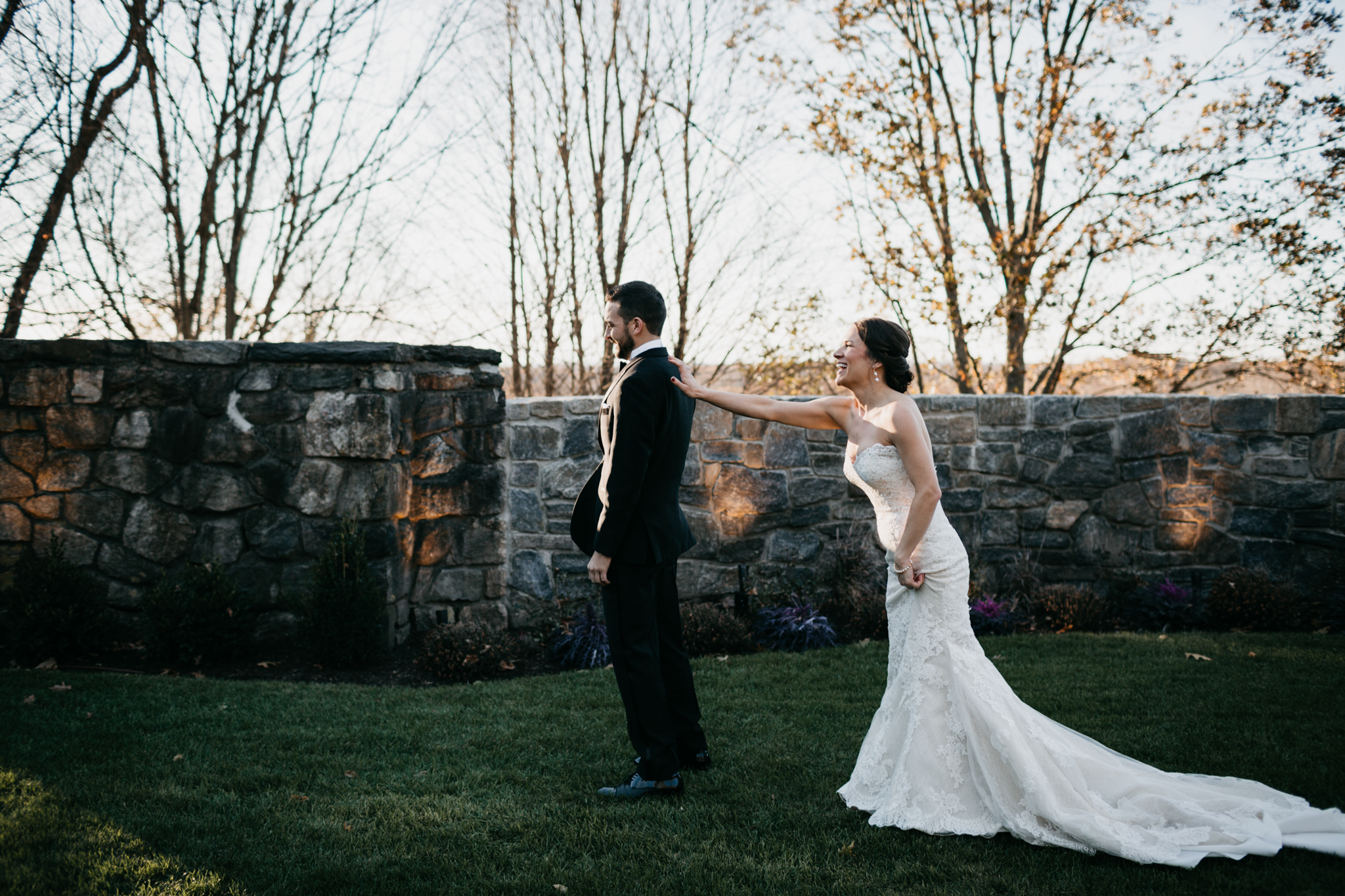 Reasons you SHOULD NOT do a first look:
Sticking to tradition: This is a huge one. While there are only 3 reasons to the 6 listed above, this one carries a lot of weight. There is something sacred and magical about the traditional wedding ceremony. While most grooms still cry when they see their brides come down the aisle, even if they shared a first look, there's something about the deep rooted tradition that is so special.
Increases anticipation and drama: Give yourself that extra hour to sit around in your wedding dress, giggling with your besties, pouring another glass of champagne. That shared anticipation and excitement can really increase the bond between you and your best friends on the morning of your wedding while you wait to be let go and married forever!
Creates a more formal atmosphere and environment: While we've seen black tie couples do first looks, by sticking to the tradition, it heightens the formality of the day. It's all up to you! Choose which vibe fits you best and go with it!
Whatever you choose, make sure it's YOUR choice and that you feel good about it. It's your day to sculpt into the perfect representation of your relationship. It's your day that you're going to remember forever as your day one. Plan it intentionally and only include the things that matter to you the most.
Once you do decide, make that timeline to make room for it all! We've got a special blog post to help you do just that.