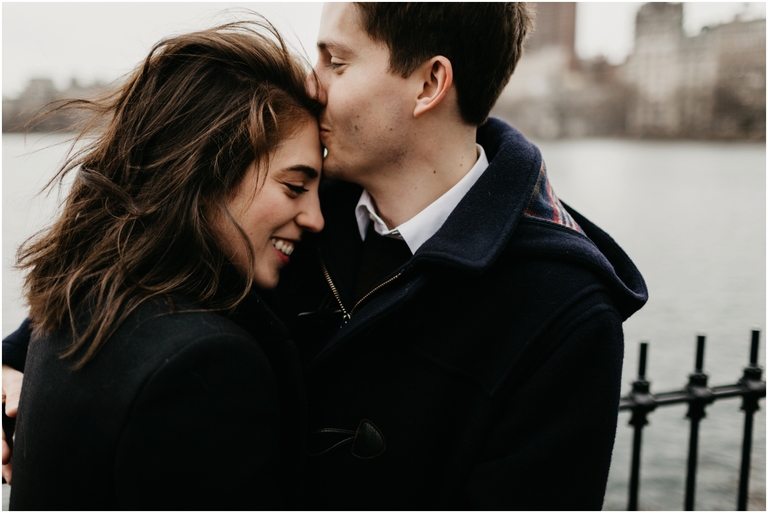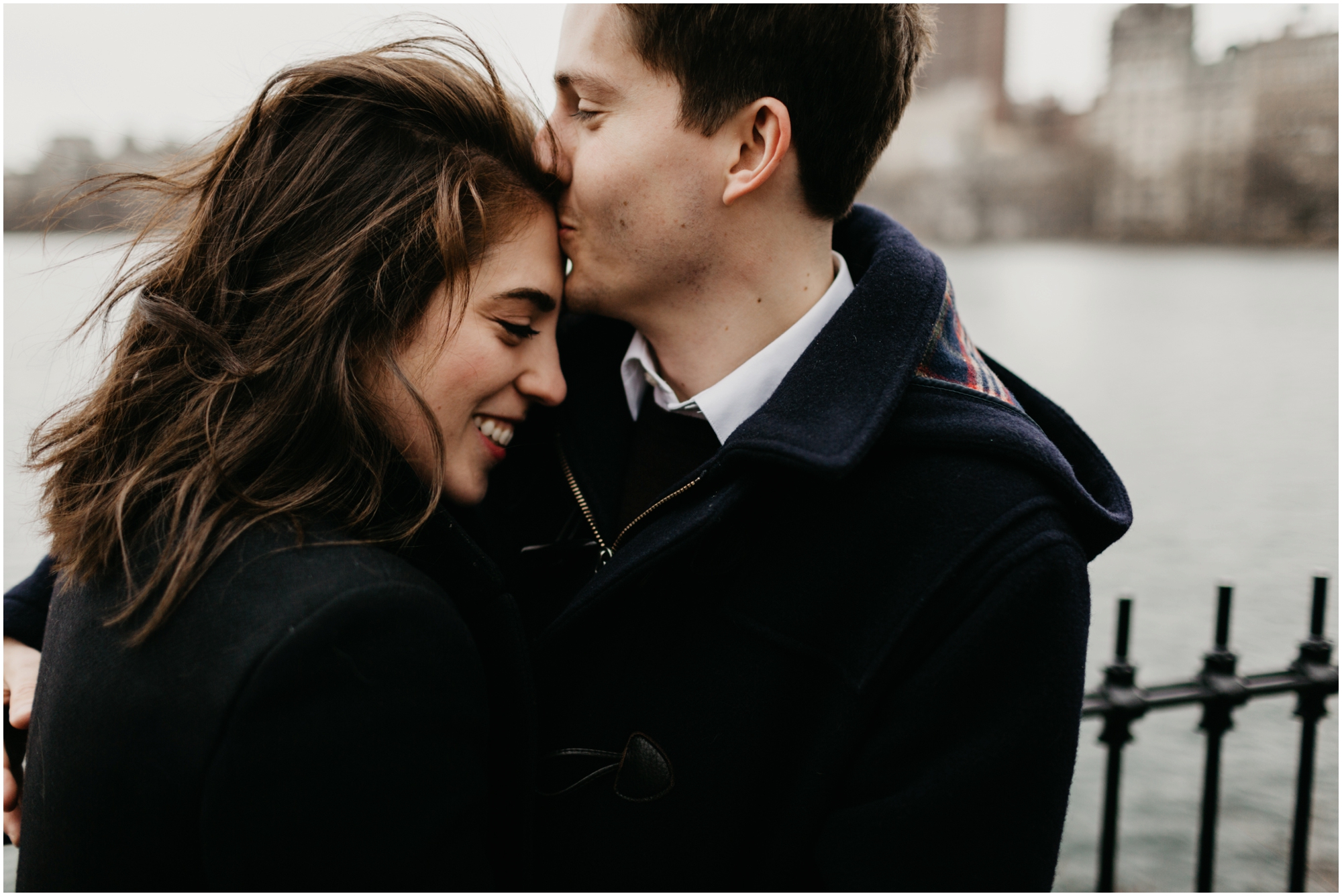 Elise told us their love story in some of our first emails. We knew immediately that we had to meet them.
She wrote, "We got together in our senior year in high school, broke up in college (it was awful) and then found each other again four years later in NYC. I reached out with an awkward voicemail (he saved it and played it back years later; I cried tears of embarrassment) and a meetup for coffee turned into frozen raspberry margaritas until midnight… we've been back together ever since!"
So where else to hold their engagement session but in their NYC home? The place where they reunited and fell in love all over again. They greeted us with messy, flaky pastries and showed us around to some of their favorite spots. We ate a glorious brunch and drank some delicious beers at Bondurants.
We tried our hardest to capture the shy Hal, their Siamese cat. Elise told us that "he happens to be a perfect split of the two of us (he is a big instigator and enjoys running around half-crazed just like David, and he loves to talk, cuddle, and be carried around like me)."
We're in constant awe of the people we get to meet and the stories we get to hear and tell through this "job." Elise + David are some of those. We'll be sharing their wedding photos very soon, but in the meantime, let's start from the beginning with their engagement session.