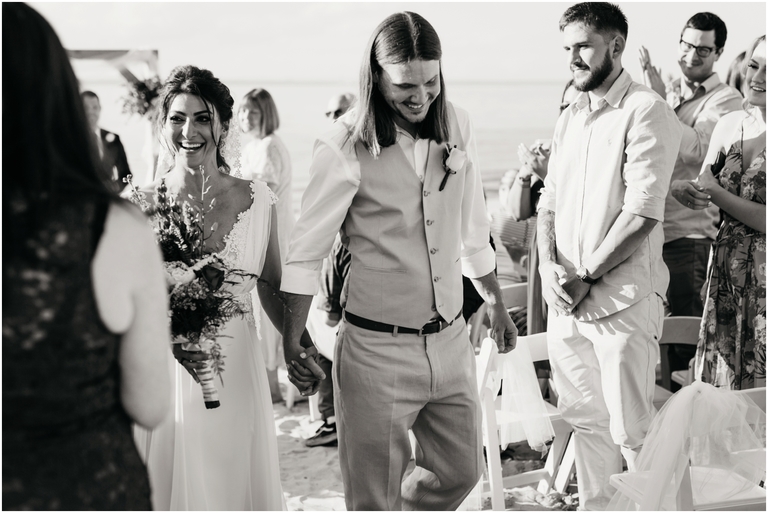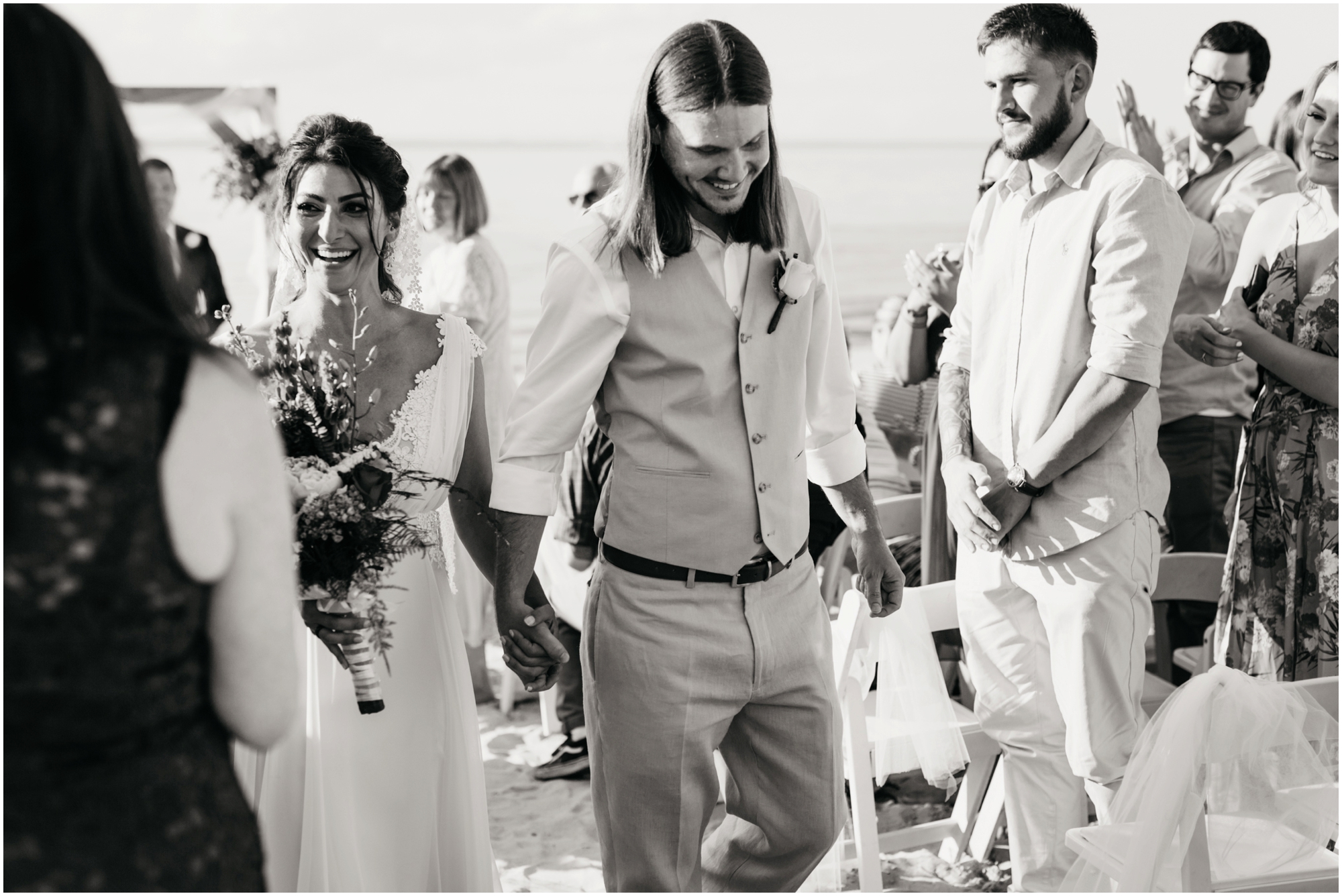 It started in 2012 when Tony started collecting rocks from all of their trips together. Their first date was actually a cross country road trip when Angela decided to move to California to pursue her career in wine. "We fell in love almost immediately and never looked back," Angela told us.
Angela lovingly teased him about becoming a geologist, searching for and hoarding these stones for years. But you see, our grooms are intentional, and patient, and purposeful, and thoughtful. And with that purposeful patience and the certainty that he would one day marry Angela, he collected those stones from the places they traveled to be crushed and placed in their wedding rings. Their wedding rings made out of redwoods, like the 9 redwood trees they had in front of their first home together. The home where they fell in love.
Angela wore her mother's wedding dress. They used the same crowns in their ceremony that her parents used. Their best friends married them on the beach. The Beatle's "White Album" played during cocktail hour. Most of their vendors were family and friends who are just as thoughtful as Angela + Tony.
From their emotional first look, to their joyous and crowded dance floor, they laughed and danced and cried. And so did we.
***In honor of their home and careers in California's wine country, we're posting links to some of the Go Fund Me pages for their friends who have lost everything. Please give as you feel lead***
Taylor and Stacey's Post Fire Journey
Jesse Apgar – Our Heroic Friend 
Venue: Wall's Wharf, Bayville NY | Music: Midnight Sounds Entertainment (DJ Paul Katsaros) | Flowers: Eleni Alexiadis Hatzis and Demetrios Hatzis | Sweets: Suzie Cakez Cupcakes based out of Bayville, NY | Hair and Make Up: Sofia Doukaki-Kouridaki and Maria Hatzis | Dress Alterations: Christina's Alterations in Santa Rosa CA | Barefoot sandals: Alyssa Starbuck Michelucci