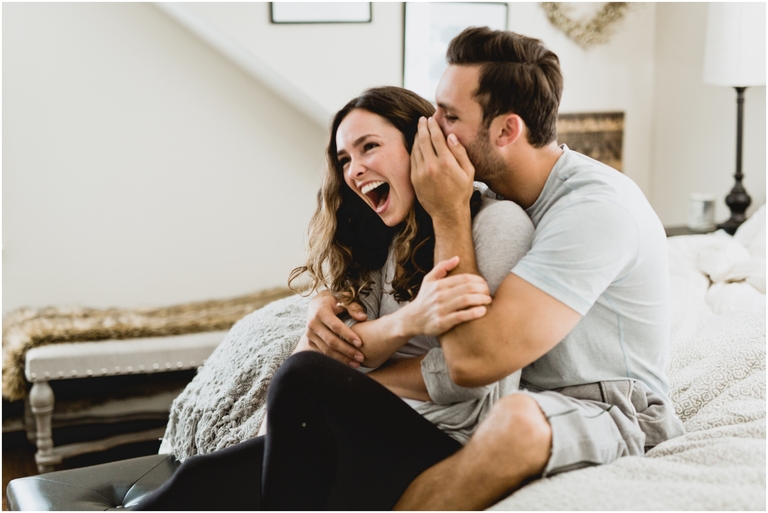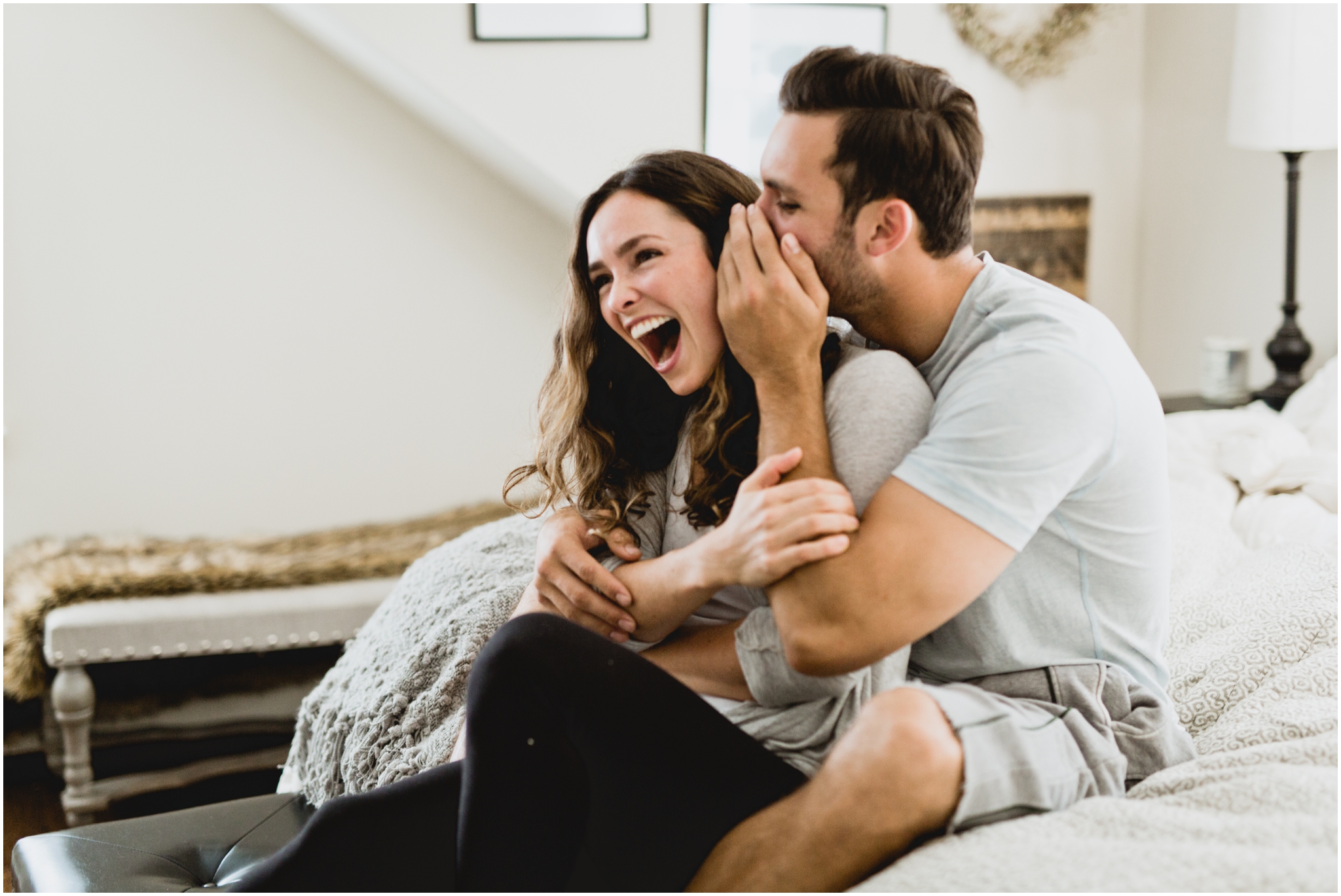 Our goal is to create photos that you can recognize yourself in. What better way to accomplish that than in your very own home? We're a couple of homebodies in love ourselves and know just how much feeling a home or your favorite place can hold.
---
Do you want to look back on your photos and say "Wow! Remember when our photographer took us to that random field that we had never seen before in our entire lives? Hmm…Where was that?"

Or something like "Oh my goodness! Remember when that couch wasn't covered in the red wine we spilled that one Christmas? Remember that awesome dresser we found on the side of the road? Remember that terrible paint color choice? Remember that tree where you proposed? Remember the milkshakes we always drank at that pizza place?"
---
Ya – those are the kinds of photos we want to make for you.
If you're on the fence or don't think your home or locations that are special to you aren't Pinterest worthy, here are some reasons why it's actually the best thing you could possibly do.
---
You're comfortable.
Being in front of the camera can be scary at first. Make yourselves comfortable by being in a location that you are familiar with. There's nothing like having the home turf advantage, especially when big bad scary photographers are involved.
---

---
It's what your life is like most of the time.
Are you more often in your slippers with your feet up on the coffee table, or wearing heels in a random field? Which would you prefer to preserve? Which one feels more like you?
---


---
All the feelings.
Sure, our main focus is always the emotion and relationship between you two and we can make that happen no matter the location, but why not take advantage of the environment? Let's boost that sense of nostalgia that you'll get from your photos by choosing a place that is filled with so many memories.
---

---
Do it for posterity.
You might be renting. Or you might someday move out of your first home. Why not get professional photos taken to archive that time in your life?
---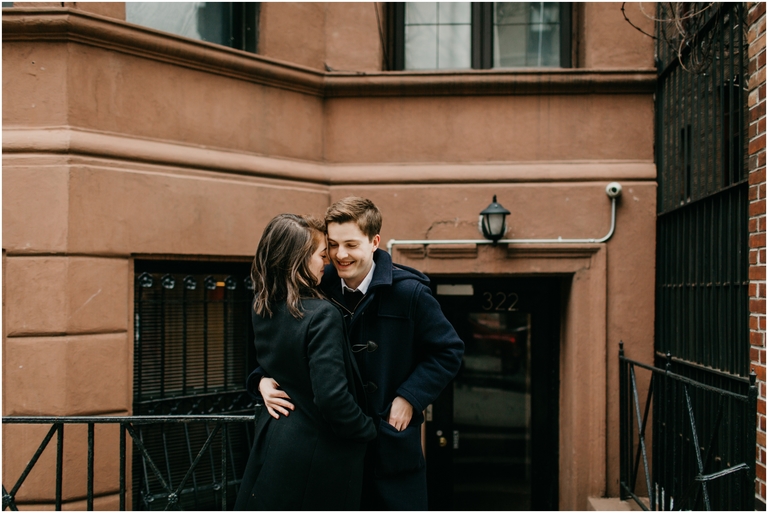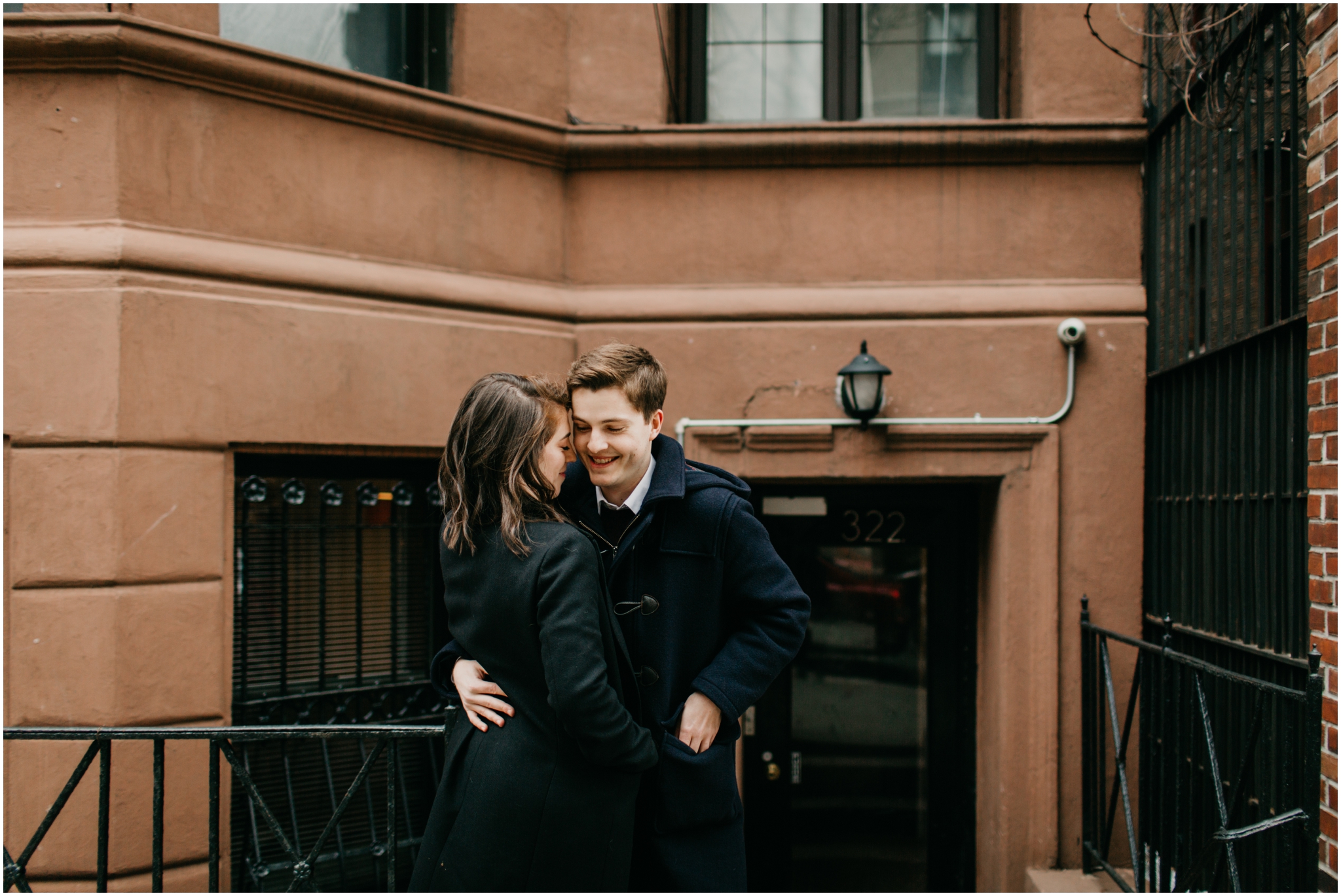 ---
Do it for the children.
Let them see what your life was like before them. Show them how cool you were. Let them recognize their home and how its foundation has been love since the start.
---


---
Not limited by weather.
Ah, the great indoors. If it's raining or snowing or freezing, no need to reschedule! Snuggle on up.
---

---
Your home doesn't have to be cute or spotless.
We'd definitely suggest decluttering a little bit, but we'll happily move anything that might be a distraction during the shoot. We got you. Also, you can't really see dirt in photos.
---


---
Animal friends!
Instead of trying to wrangle your pup or bringing your chunky indoor cat outside, why not take us to where they are? We can always start at your home to take pictures with your fur babies and then head outside to a spot nearby, just the two of you, without any distractions. You've probably already noticed lots of pups in these pictures. Here's a cat to balance it out.
---


---
We'll bring the light.
If you're worried your home doesn't have good light, don't worry! In fact, in most of these sessions we used flash in one way or another (Crazy right!?) We'll bring our lights and you make the magic.
---



---
Ignore the 15 minutes of internet fame.
When we create images, our audience is you. You today and you in 50 years. We want these same photos still hanging on your wall, crinkled as dearly loved bookmarks, dusty on your end tables. We get it. We're bombarded with Pinterest and amazing images of Chip and Joanna Gaines creations too. That might be your reality (and if so…please hire us :D) but, if you're anything like us, there still might not be trim on your windows or door knobs on your bathrooms. Sure, your images might not go viral on instagram, but they'll become a lasting legacy in the home that you built. And isn't that all that really matters anyway?
And oh look! Here's us! We had a friend take photos of us in our home too and I'm sure we'll be cherishing them for a long time.
---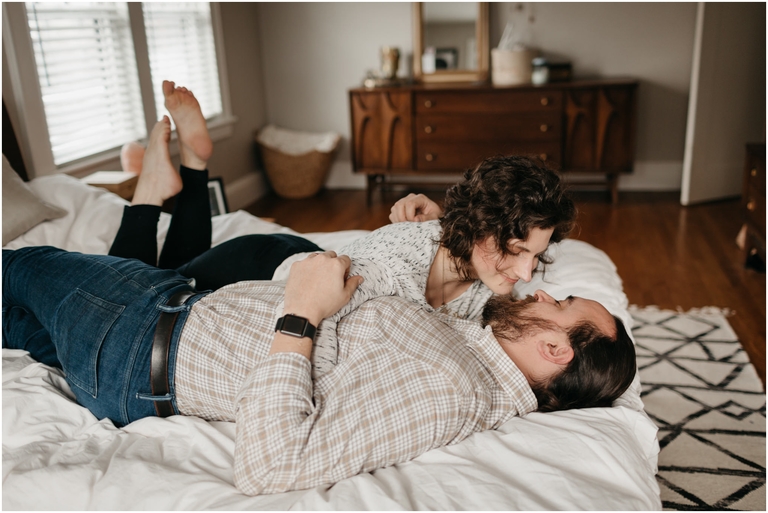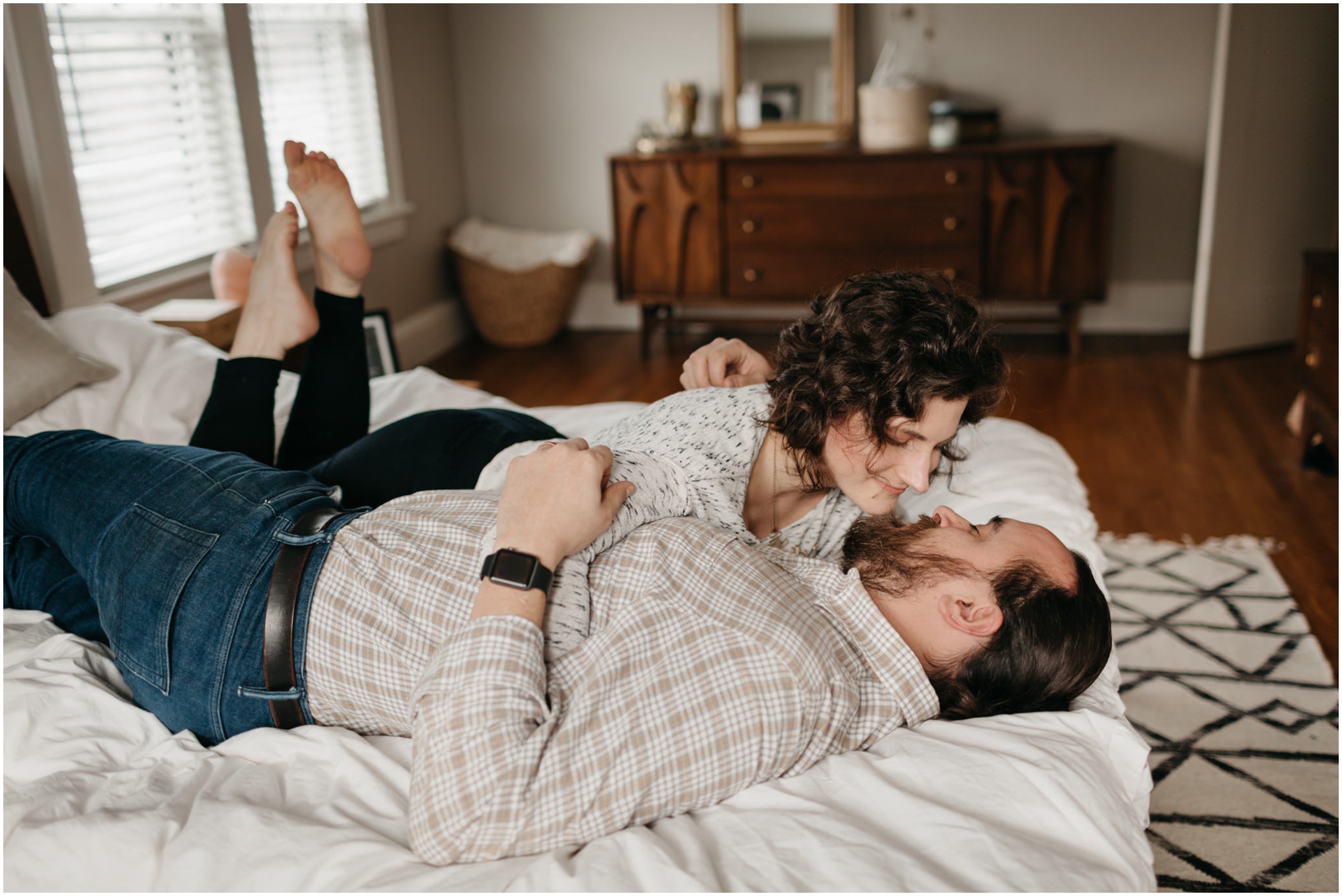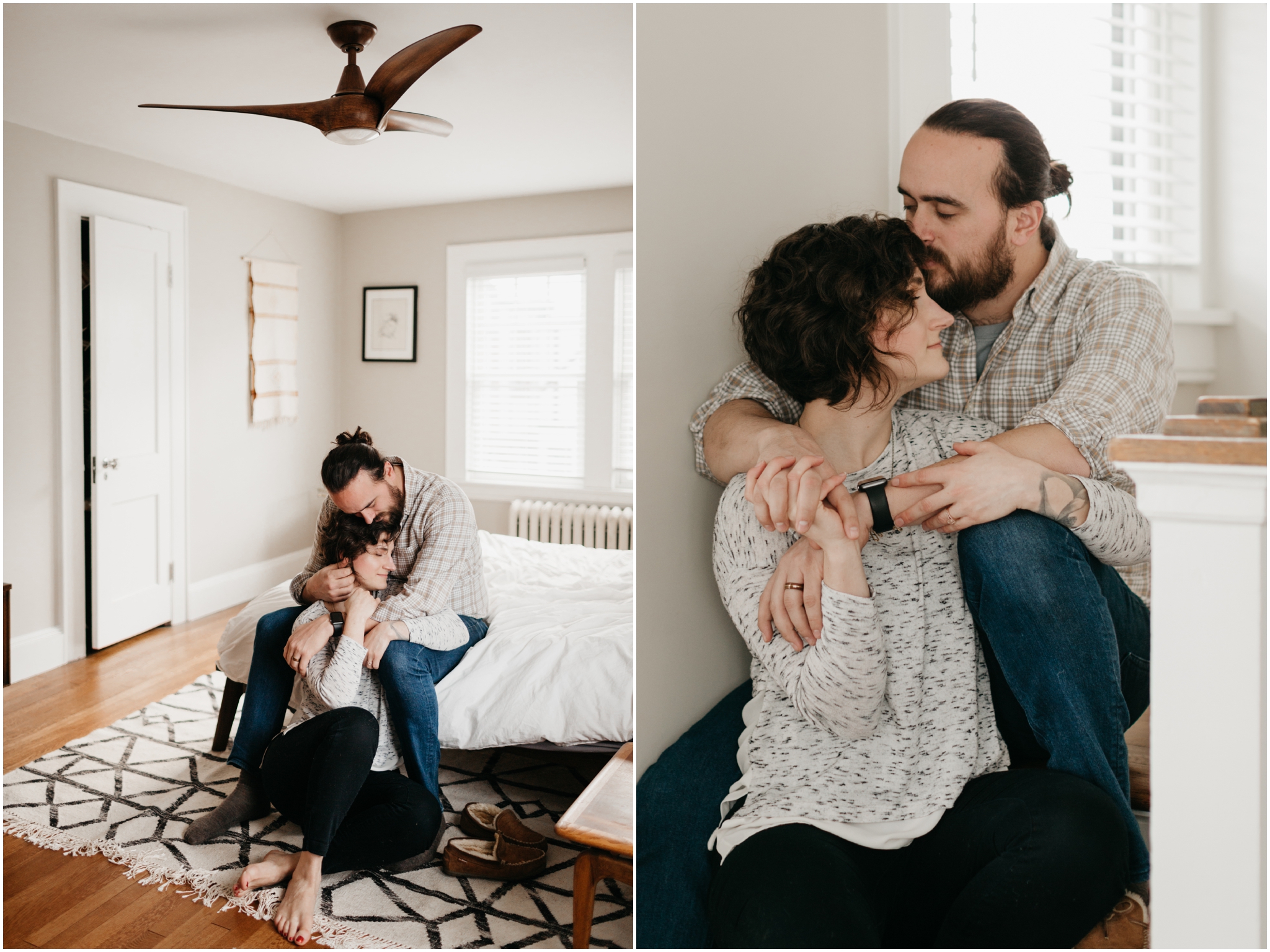 ---
---